A crisis is an event over which you have no control, and Jesus promised us that trouble would come our way. As you are confronted with a crisis, what is your default response?

Watch this week's message as Pastor Josh continues our current series, Secrets of God's Economy with a message titled Fat Cow, Skinny Cow, and takes a look at the life of Joseph and shares 7 ways to manage in the midst of crisis.
Mark 4:11 (NIV)

He told them, "The
secret of the kingdom of God
has been given to you. But to those on the outside everything is said in parables
A
Crisis
is an event over which you have no control.
We are not immune from crisis.
Survival will depend on your foundation knowledge.
The key to that knowledge is management.
Management is the key to promotion in crisis.
John 16:33 (NIV)
These things I have spoken to you, that in Me you may have peace. In the world you will have
tribulation
; but be of good cheer,
I have overcome the world.
"
Secret #5
- Nothing is permanent except God and His promises.
Ecclesiastes 3:1 (NIV)
There is a time for everything, a season for every activity under the heavens:
Ecclesiastes 3:6 (NIV)

A time to gain, And a time to lose; A time to keep, And a time to throw away;
Seasons guarantee change.
Seasons give hope.
Seasons are always temporary.
Seasons are always moving.
Seasons give incentive to plan for the future.
Secret #5
- Nothing is permanent except God and His promises.
Famine
- economic crisis
Genesis 41:32 (NIV)
The reason the dream was given to Pharaoh in two forms is that
the matter has been firmly decided by God,
and God will do it soon.
Genesis 41:33 (NIV)
"And now let Pharaoh look for a
discerning and wise
man and put him in charge of the land of Egypt.
Genesis 41:34 (NIV)
Let Pharaoh appoint commissioners over the land to take
a fifth of the harvest
of Egypt during the seven years of abundance.
Genesis 41:35 (NIV)
They should collect all the food of these good years that are coming and store up the grain under the authority of Pharaoh, to be kept in the cities for food.
Genesis 41:36 (NIV)
This food should be held in
reserve
for the country, to be used during the seven years of famine that will come upon Egypt, so that the country may not be ruined by the famine."
Genesis 41:47-48 (NIV)
During the seven
years of abundance
the land produced plentifully. Joseph collected all the food produced in those seven years of abundance in Egypt and stored it in the cities. In each city he put the food grown in the fields surrounding it.
Genesis 41:49 (NIV)

Joseph stored up huge quantities of grain, like the sand of the sea; it was so much that he stopped keeping records because
it was beyond measure.Secret #5
- Nothing is permanent except God and His promises.
7 Ways to Manage in a Crisis

1. Determine what your
needs
are
2. Only
acquire
what you need
3. Decide not to live
beyond
your ability
4.
Withdraw
from the unnecessary
5.
Make Adjustments
to major projects
6.
Value
your possessions
7.
Save, conserve, protectMatthew 6:31-33 (NIV)

"Therefore do not worry, saying, 'What shall we eat?' or 'What shall we drink?' or 'What shall we wear?' For after all these things the Gentiles seek.
Matthew 6:31-33 (NIV)
For your heavenly Father knows that you need all these things. But
seek first the kingdom of God
and His righteousness, and all these things shall be added to you.
Forever Yours Marriage Conference
There is still time!

Join us on October 15th and 16th for the Forever Yours Marriage Conference!

With keynote speakers:
- Dr. Claude & Jan Robold
- Pastor John & Michelle Nuzzo
- Pastor Josh & Angie Pennington
More Life Church Projects
Earlier this month, Pastor Josh shared a handful of life-changing projects that will impact our region for generations to come!

This week, Pastor Josh shared a progress update slide for each of those projects. A huge thank you to everyone who has generously jumped in to support these endeavors!

If you would like to get involved and contribute to one of these projects, click on the giving link below.
Coming Up For More Life Students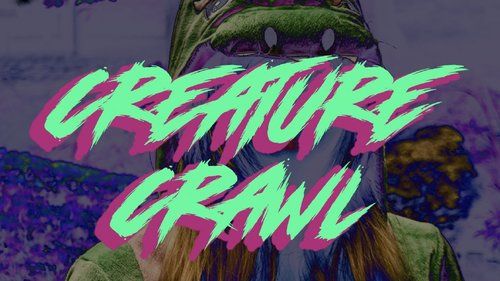 October 9th - Adopt-a-Block -10:00 AM -12:00 PM
October 10th - The Warm Up - 9:45 AM - 10:15 AM
October 16th - Dwell Retreat -7:00 PM -10:00 PM
October 31st - Student Night/Creature Crawl - 6:00 PM - 8:00 PM
ICYMI (In Case You Missed It)
In case you missed any of Pastor Josh's social media posts this week, you can check them out below!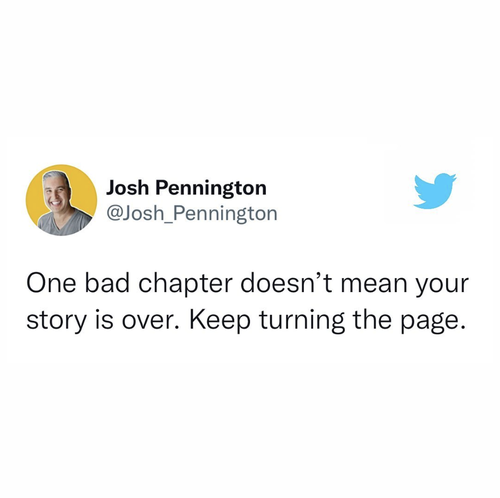 That's All For This Week's Drop!