When a crisis hits, it can be difficult to navigate through life.

Our willpower alone isn't enough to thrive—we need a plan. In this week's message, we take a look at Genesis 1:26-28 to unpack the secret to thriving in life, the kingdom way.

Check out the full message, Thriving in Crisis, as Pastor Josh concludes his message series, Secrets of God's Economy.
Proverbs 13:7 (NIV)
One person pretends to be rich, yet has nothing; another pretends to be poor, yet has great wealth.
Mark 4:11 (NIV)
He told them, "The
secret of the kingdom of God
has been given to you. But to those on the outside everything is said in parables
Genesis 1:26-28 (NKJV)

Then God said, "Let Us make man in Our image, according to Our likeness; let them have
dominion
over the fish of the sea, over the birds of the air, and over the cattle, over all the earth.
Where there is a
will
there is a
way
.
Where there is a
way
there is a
will
.
Genesis 1:26-28 (NKJV)
over every creeping thing that creeps on the earth." So God created man in His own image; in the image of God He created him; male and female He created them.
Genesis 1:26-28 (NKJV)

Then God blessed them, and God said to them, "Be
fruitful
and
multiply
;
fill
the earth and
subdue
it; have
dominion
over the fish of the sea, over the birds of the air, and over every living thing that moves on the earth."
Secret #6
-
Seedfulness
precedes Fruitfulness
Everyone possesses a seed.
Your seed is your purpose and passion.
Your seed determines your natural talents.
Your seed contains your future.
Your seed is the idea(s) that won't go away.
2 Corinthians 9:10 (NLT)

For God is the one who
provides seed
for the farmer and then bread to eat. In the same way, he will provide and increase your resources and then produce a great harvest of generosity in you.
Secret #7
- God doesn't give bread; He gives the ingredients necessary for you to make the bread.
A Spirit that Thrives

1. You were born to solve a problem
2. You are God's response to a need he created on earth
3. You are the answer to A question God knew would be asked in your generation
4. You are the fulfillment of one of God's desires
5. You are an assignment your generation needs to experience
Secret #8
- If you want success, don't seek success. Seek the Kingdom of God.
Matthew 6:31-33 (NIV)
"Therefore do not worry, saying, 'What shall we eat?' or 'What shall we drink?' or 'What shall we wear?' For after all these things the Gentiles seek. For your heavenly Father knows that you need all these things. But
seek first the kingdom of God
and His righteousness, and all these things shall be added to you.
Forever Yours Marriage Conference
It's not too late, there is still time to register!

Join us tonight and tomorrow morning for the Forever Yours Marriage Conference!

With keynote speakers:
- Dr. Claude & Jan Robold
- Pastor John & Michelle Nuzzo
- Pastor Josh & Angie Pennington
More Life Church Projects Update
If you would like to get involved and contribute to one of these projects, click on the giving link below.
Coming Up Next For More Life Students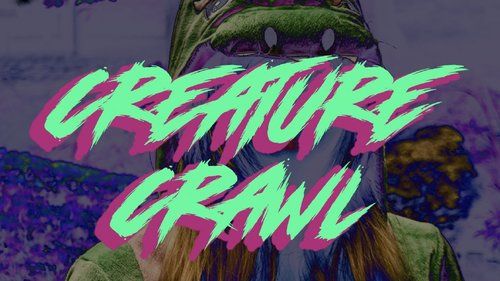 October 16th - Adopt-a-Block -10:00 AM -12:00 PM
October 16th - Dwell Retreat -7:00 PM -10:00 PM
October 17th - The Warm Up - 9:45 AM - 10:15 AM
October 31st - Student Night/Creature Crawl - 6:00 PM - 8:00 PM
ICYMI (In Case You Missed It)
In case you missed any of Pastor Josh's social media posts this week, you can check them out below!
That's All For This Week's Drop!