Wrapped : Limits, Leftovers, and Legacy
This week we continued Wrapped with a message titled: Limits, Leftovers, and Legacy.

God isn't concerned with what we don't have. It's often the things that we do have and overlook or despise that he will end up using to fuel our legacy.

Check out this week's message as Pastor Josh makes the connection between our limits, our leftovers, and our legacy.
Limit: the furthest extent of one's physical or mental endurance.
Legacy: an interconnection across time, with a need for those who have come before us and a responsibility to those who come after us.

John 6:1-14 (NIV)
Some time after this, Jesus crossed to the far shore of the Sea of Galilee (that is, the Sea of Tiberias), and a great crowd of people followed him. Then Jesus went up on a mountainside and sat down with his disciples. The Jewish Passover Festival was near. When Jesus looked up and saw a great crowd coming toward him, he said to Philip, "Where shall we buy bread for these people to eat?" He asked this only to test him, for he already had in mind what he was going to do.

Mark 6:34 (NIV)
When Jesus landed and saw a large crowd, he had compassion on them, because they were like sheep without a shepherd. So he began teaching them many things.

John 6:1-14 (NIV)
Philip answered him, "It would take more than half a year's wages to buy enough bread for each one to have a bite!" Another of his disciples, Andrew, Simon Peter's brother, spoke up, "Here is a boy with five small barley loaves and two small fish, but how far will they go among so many?"

You never know what Jesus is up to with the "little" somethings you have to give.

John 6:1-14 (NIV)
Jesus said, "Have the people sit down." There was plenty of grass in that place, and they sat down (about five thousand men were there). Jesus then took the loaves, gave thanks, and distributed to those who were seated as much as they wanted. He did the same with the fish. When they had all had enough to eat, he said to his disciples, "Gather the pieces that are left over. Let nothing be wasted." So they gathered them and filled twelve baskets with the pieces of the five barley loaves left over by those who had eaten.

There is more to this life than this life.

Giving to something that will outlive me.
Our Legacy offering took place this past Sunday on December 12th but we will continue keep the offering open through December 31st.

Legacy is an offering that requires sacrifice and one that builds a legacy for future generations. This offering enables us to take a giant leap forward in fulfilling the big opportunities God has placed before us.
Christmas Eve Service Times
Two Service Times: 3:30 PM & 5:00 PM
Mark your calendars now and make plans to join us this Christmas Eve, as we celebrate the birth of Christ!
Mark your calendars!

On December 26th, we will be having a scheduled snow day!
These will be online only services and there will be no in-house services for this weekend only.

Be sure to tune in for this broadcast as we conclude our Wrapped series with a unique service that includes many of you!

There are four ways you can watch and participate in these services:
1) Download and stream on our App available for your smartphone, Apple TV, or Roku device
2) Stream at morelifechurch.com/live
3) Stream at youtube.com/morelifechurch
4) Or you can simply stream at facebook.com/morelifechurch
Parents, check out this week's More Life Kids curriculum and this month's memory verses!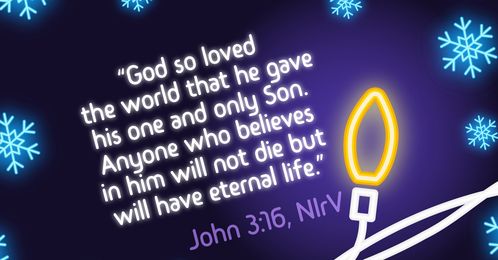 Take a look at what is coming up next with our More Life Students!
Ugly Sweater Party!
Dust off that bling
December 19, 2021 | 6:00 PM - 8:00 PM
Get the best/worst Christmas sweater
Buy or find a $5 gift to exchange
Come ready to party!
Adopt-a-block
Our Outreach Team does an amazing job serving our community with consistency and in practical ways by going out into the community and reaching people right where they are! Adopt-a-Block, which happens every Saturday from 11:00 AM - 1:00 PM, is just one of the ways our team serves our community each week. If you would like to get involved and learn more about what our outreach team is doing each week, visit the link below!

Hat, Glove, & Sock Drive
Our Outreach Team is currently collecting hats, gloves, socks, and cold weather items to be passed out and distributed to those in need. If you would like to get involved, there is a collection tub in the lobby of the church where you can drop off those needed items!
ICYMI (In Case You Missed It)
In case you missed any of Pastor Josh's social media posts this week, you can check them out below!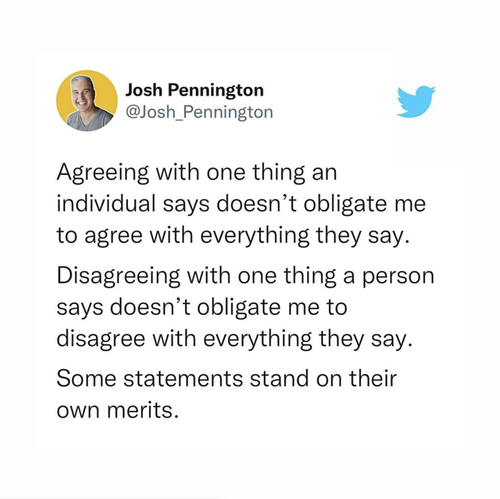 That's All For This Week's Drop!