Life seems like it can be a series of choices & other times it feels like everything is happening to us. Are we just a sum of the choices we make? Do we have a choice at all? Maybe there is something more to it?

In this week's message, Pastor Larry shares with us, "The Power of Choice"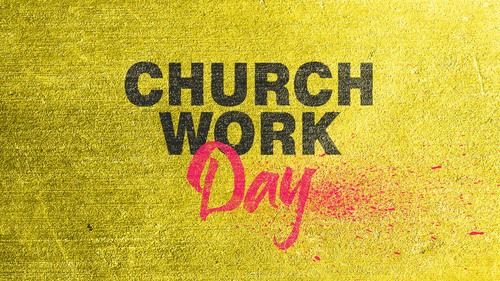 Saturday, April 30th 9:00 AM to 12:00 PM
It's that time of year! It's time for a church work day!

We will be spring cleaning, everything from sweeping, baseboards, painting, some outdoor clean up, decluttering some ares, windows, and more!

Let us know you are coming by clicking on the link below!
Easter is almost here! Make your plans now to attend one of our two service times at 9:30 AM or 11:00 AM.

We look forward to celebrating the resurrection of Christ with you and your family this Easter Sunday, on April 17th.
Impact Summer Camp will take place between July 11th - 15th.
If your student would like to attend then it is imperative for them to be registered by the end of this month! This will insure you receive the $50 in savings for registration. There is no money needed at the time of registration, however the first deposit is due on April 1st.

We know the cost of camp may be a challenge for some and we don't want money to be a roadblock for a student to be able to attend. We have provided a tool for students to raise money on their own with just a little bit of initiative. For more information on camp and this tool, please email daniel@morelifechurch.com

IMPORTANT DATES TO REMEMBER:
❑ April 1st: $100 Deposit Due
❑ June 1st: $100 Payment Due
❑ June 14th: Parent Meeting // All Paperwork Completed and Turned In // Final Balance Paid
❑ July 5th: Student Meeting
Are you looking for ways to use your gifts to serve at More Life Church? Do you have a passion for making an impact on the next generation? We need your help! Help us reach the next generation by serving in our preschool and elementary classrooms on Sunday mornings.
Parents, check out this week's More Life Kids curriculum and this month's memory verses!
Adopt-a-block
Our Outreach Team does an amazing job serving our community with consistency and in practical ways by going out into the community and reaching people right where they are! Adopt-a-Block, which happens every Saturday from 11:00 AM - 1:00 PM, is just one of the ways our team serves our community each week. If you would like to get involved and learn more about what our outreach team is doing each week, visit the link below!
That's All For This Week's Drop! See You Sunday At 9:30 AM & 11:00 AM!