He Must Increase: The King is Calling
We live in a society where we crave the spotlight & the fame that comes along with it. Yet, we often see people crumble under the pressure of notoriety.

Maybe we are famous enough?

Check out this past week's message, He Must Increase: The King Is Calling.
Good Friday Community Concert
Join us for a Good Friday Community Worship Concert, at the Midland Theatre downtown Newark!

We will be celebrating and remembering the life, death, and resurrection of Jesus Christ with a time of worship and community!

We will be joining together with five churches to celebrate Good Friday together in our community!

When: Friday, April 15, 2022 | 7:00 PM
Where: Midland Theatre, 36 North Park Place, Newark, Ohio 43055
Easter is almost here! Make your plans now to attend one of our two service times at 9:30 AM or 11:00 AM.

We're also excited about Easter baptism! If you have said YES to following Jesus but you haven't yet taken your next step of baptism, this is your chance! Make your public declaration that you have decided to follow Jesus by getting baptized this Easter Sunday at More Life Church!

We look forward to celebrating the resurrection of Christ with you and your family this Easter Sunday, on April 17th.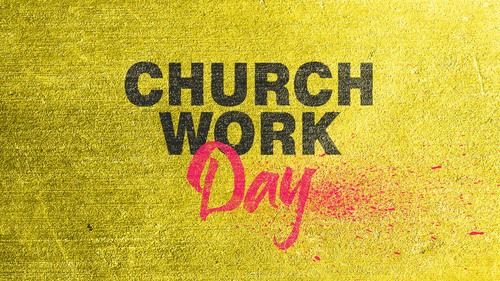 Saturday, April 30th 9:00 AM to 12:00 PM
It's that time of year! It's time for a church work day!

We will be spring cleaning, everything from sweeping, baseboards, painting, some outdoor clean up, decluttering some ares, windows, and more!

Let us know you are coming by clicking on the link below!
Are you looking for ways to use your gifts to serve at More Life Church? Do you have a passion for making an impact on the next generation? We need your help! Help us reach the next generation by serving in our preschool and elementary classrooms on Sunday mornings.
Parents, check out this week's More Life Kids curriculum and this month's memory verses!
Adopt-a-block
Our Outreach Team does an amazing job serving our community with consistency and in practical ways by going out into the community and reaching people right where they are!

Adopt-a-Block, which happens every Saturday from 11:00 AM - 1:00 PM, is just one of the ways our team serves our community each week. If you would like to get involved and learn more about what our outreach team is doing each week, visit the link below!
That's All For This Week's Drop! We'll See You Sunday at 9:30 AM & 11:00 AM!