He Must Increase: Jesus, The Lamb of God
Are you familiar with John 3:30? John the Baptist is telling the crowds that, "He must increase, but I must decrease."

As we prepare for the final stretch toward Easter, Pastor Josh gives us a look at who Jesus really is as he shares with us about "Jesus-The Lamb of God"
Good Friday Community Concert
Join us for a Good Friday Community Worship Concert, at the Midland Theatre downtown Newark, tonight!

We will be celebrating and remembering the life, death, and resurrection of Jesus Christ with a time of worship and community!

We will be joining together with five churches to celebrate Good Friday together in our community!

When: Friday, April 15, 2022 | 7:00 PM
Where: Midland Theatre, 36 North Park Place, Newark, Ohio 43055
Easter is almost here! Make your plans now to attend one of our two service times at 9:30 AM or 11:00 AM.

We're also excited about Easter baptism! If you have said YES to following Jesus but you haven't yet taken your next step of baptism, this is your chance! Make your public declaration that you have decided to follow Jesus by getting baptized this Easter Sunday at More Life Church!

We look forward to celebrating the resurrection of Christ with you and your family this weekend on Easter Sunday!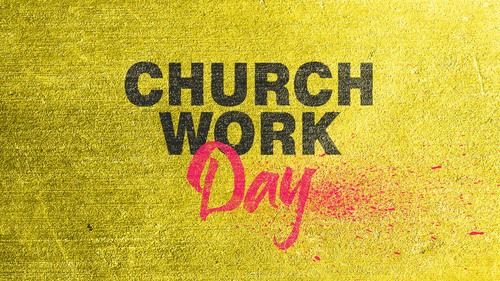 Saturday, April 30th 9:00 AM to 12:00 PM
It's that time of year! It's time for a church work day!

We will be spring cleaning, everything from sweeping, baseboards, painting, some outdoor clean up, decluttering some ares, windows, and more!

Let us know you are coming by clicking on the link below!
Rhema Living Faith Crusade
Join us on May 1st - 3rd as we welcome Pastor Kenneth W. Hagin and Rev. Lynette Hagin of Rhema Bible Church for the Living Faith Crusade!

Service Times:
May 1st - 7:00 PM
May 2nd - 10:30 AM
May 2nd - 7:00 PM
May 3rd - 10:30 AM
May 3rd - 7:00 PM
Elevate Internship Program 2022
June 14th- July 24th
This un-paid program is designed to help students discover their God-given purpose and equip the next generation to reach others practically through servant leadership.

The Internship will be held on:
Tuesdays & Thursdays (9:00 a.m.- 2:00 p.m.)
Saturday Outreach (10:00 a.m. - 12:00 p.m.)
Sunday Service (9:00 a.m. – 12:30 p.m.)

We are looking for high school students who are:
Fully Devoted to God.
Fully Committed to discovering their God-given purpose.
Fully Invested in reaching their community for Jesus Christ.
Parents and students, mark your calendars!
Our next Student Night is coming up on April 24th from 6:00 PM - 8:00 PM.